What ACC Associates Mortgage and Insurance Broker Advisors will do for you!
ACC Associates provide clients requiring a mortgage or insurance with a truly professional mortgage and insurance broker service, covering the complete mortgage and insurance procedure from beginning to end. Starting with advice from fully qualified mortgage advice experts, who scour the mortgage market to ensure you get the right mortgage deal to suit your personal circumstances, through to individual case management of your mortgage application through to mortgage completion. We handle the whole process for you. ACC Associates work for you not the lender – which means you can be confident we have your best interests at heart!
What's the next step to your comprehensive mortgage and insurance advice?
If you'd like to know more about mortgage and life insurance advice, call ACC Associates on (01249) 599019 to find out what your options are. Remember we provide a comprehensive mortgage broker and adviser service, which means we can find you the right mortgage deal for your circumstances across the market, rather than a mortgage lender who can only advise you on their own products!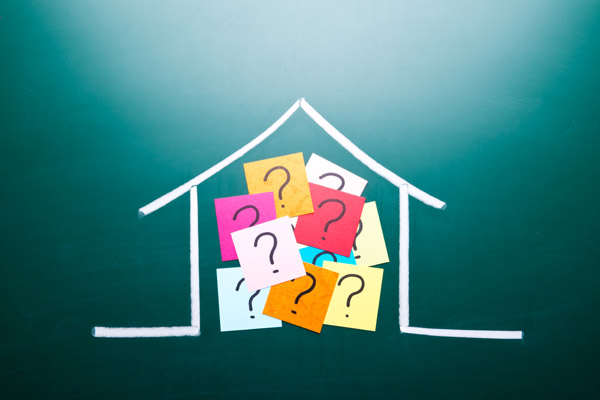 Why choose ACC Associates for mortgages?
Our knowledge and expertise allows us to deliver quick and precise mortgage solutions to you for the following areas – no matter what you mortgage needs are:
Remortgages
First time buyer mortgages
Moving home mortgages
Self employed mortgages
Credit problem mortgages
Local authority right to buy mortgages
Offset/Flexible mortgages
Buy to let mortgages
Commercial mortgages
ACC Associates offer fully regulated mortgage and insurance broker advice either face-to-face, by telephone or email to suit your needs – which means you don't have to re-arrange your day to visit your bank or building society across town! The quality of our advice is regularly monitored by external compliance departments to ensure that you are getting the right mortgage deal for your individual circumstances. You can rest assured that we have your best interest at heart when we offer mortgage and insurance advice and recommendations. As brokers and advisers, we are obligated to ensure that our advice to you caters for your needs. We will take into account the suitable mortgage rates for your circumstances, the speed and service of the mortgage lender, the appropriate mortgage product and your eligibility with the mortgage lenders' criteria.
Our advanced technology platform gives us access into the mortgage lenders own IT infrastructure allowing your information to be uploaded directly to mortgage underwriters, electronic credit scoring systems, immediate costing and quoting facilities. For you, this means we can obtain a "decision or agreement in principle" from the majority of mortgage lenders – which we hope will give you peace of mind and the benefit of having mortgage lenders pre-approval when negotiating the purchase of your new home or buy to let investment property.
When you take a look at our mortgage and insurance client reviews you will see that we provide exceptional service throughout the whole mortgage application process and beyond. We want you to feel at ease in the knowledge that you are dealing with reliable and experienced professional mortgage and insurance advisers that will keep you informed of the progress of your mortgage application no matter which stage of the process we are at, and have your best interests at heart at all times – which we hope will help you relax.
Why should you be using a qualified mortgage broker and advisor?
Mortgage Choice – don't restrict yourself by going direct to a bank or building society. A mortgage broker and advisor may be able to widen your mortgage options – sourcing mortgage deals that you could be unaware of. Remember, more mortgage choices could result in a better deal for you!
Less sell, more mortgage advice – Going direct to a bank or building society means you are more likely to be sold to, even if you see their "Mortgage Adviser". Don't forget, your bank or building society "Mortgage and Insurance Adviser" will only sell a limited amount of products from the bank or building society they work for – it may be appropriate for you but it may not be the right mortgage and insurance option.
Someone working for you – Speaking to a mortgage broker and advisor will mean they will be working for you. Your mortgage broker and adviser will look to build a relationship with you which last longer into the future.
Avoiding damage to credit your record – Be careful about getting declined for a mortgage or any type of credit such as a personal loan or credit-card as it can leave a negative footprint on your credit record. This, in turn, can lead you to being turned down by other lenders. A professional mortgage broker and advisor is essential in this situation, helping you to decide on the right route to a mortgage lender who will accept your mortgage application and ultimately offer you the right mortgage deal.
Long-term guidance – Most people will have a mortgage for a minimum of 25 years, so we feel a mortgage is not just a one-off transaction like buying a coffee but something that will be with you for years. By having a relationship with a mortgage broker and advisor, you'll know you are in good hands and can go to them for mortgage and insurance advice in the future. We feel you will be in a much better position to be able to speak with your own mortgage and insurance advisor to discuss a potential home move or advice on financing home improvements. We're sure you've experienced a time when you were glad you knew who to turn to when you needed a good plumber or accountant. It's those added intangibles that add to the relationship and therefore make your life easier when you want to know something related to your mortgage.
What's the next step?
If you'd like to know more about mortgage and life insurance advice – call ACC Associates on (01249) 599019 or send us an email to find out what your options are.