Buying property at auction – a brief guide from ACC Associates mortgage brokers and advisor service
Property auctions may be confusing for those buying a new home, a buy to let or investment property at auction for the first time. We are able to assist you in this area particularly where you require mortgage finance or bridging finance for the purchase of your new home or a buy to let or investment property. Property auctions can be a good way to get a bargain (also known as Below Market Value or BMV) if you do your homework before buying. Here, we'll explain how they work and what you need to do ideally before bidding at a property auction.
Property auctions have become a popular way for first time buyers, next time buyers and buy to let investors to either get on the property ladder for the first time, to buy their next home or to purchase a buy-to-let investment following the increase of television programmes covering these areas in the last 15 years.
The change in the last 40 years from local authority housing and housing association to the Private Rental Sector (also known as PRS) has unleashed unparalleled growing demand for housing provided by the Private Rental Sector. As a result of the increased tenants, landlords looking to increase property portfolios and new buy to let investors entering the property market choose buy to let at property auctions.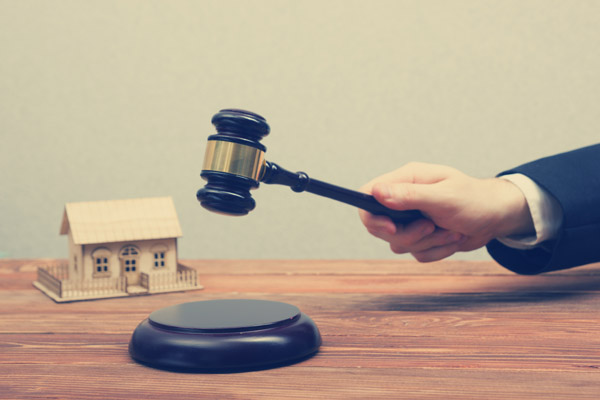 Buying property at auction may be a scary prospect at first for first timers who have little to no knowledge of property, let alone the property auction process. However, as long as you prepare properly, there's no reason why buying at a property auction needs to be complicated or stressful – in fact, with the right advice, it can be simpler, quicker and very rewarding.
Your first step to buying your new home or buy to let investment property at an auction
As discussed in the ACC Associates mortgage process guide, the first step to purchasing your new home or buy to let property is to speak with a mortgage broker and advisor to give you advice on your mortgage financing requirements and to advise you of your mortgage options – assuming you require a mortgage. Once you know your mortgage financing options, you will be able to start your property auction search.
Contact ACC Associates if you want to discuss Property Auctions
Feel free to call us on (01249) 599019 and take advantage of your ACC Associates mortgage broker and advice service. Continue reading to learn more about buying property at auctions.
Property Auctions are complicated, aren't they?
Despite the financial uncertainty the country has found itself in over the last decade, the average house price in the UK has continued to grow faster than average earnings. Buying your next home, buy to let investment property or getting onto the property ladder as a first time buyer has become more difficult than ever for many. As a result, property auctions are becoming an attractive option for many looking for a bargain.
Although the typical auction property likely to be offered at auction tends to require more improvements than one bought from a private seller – hence the lower price tag, the standard of property has improved in recent years. As a result, it is possible to pick up a good property that doesn't require too much work doing to it at a really good price.
"Until the 1980s it was really only professional dealers, looking for run-down properties to improve and sell at a profit, that went to auctions," explains Chris Coleman-Smith, auctions director at Savills. "However, the repossessions in the early 1990s meant you could find similar property to what was on estate agents' books. There used to be a question of 'Why is it in auction, what's wrong with it?' but that's not the case anymore."
The main reason many of us may opt against buying a property through auction is that it's perceived as being complicated and not for beginners. However, while buying a property at auction is more complex than buying through the traditional methods, there's no reason why you can't make it a success – as long as you do your homework and have the trusted advice you need.
Firstly, it's important to understand how the property auction process works. The Royal Institution of Chartered Surveyors (RICS) has a useful guide on its website which can be downloaded here but there's no substitute for going along yourself to watch how it works. The internet is a great place to find out about local property auctions taking place and you can also order auction house catalogues through their websites. There are also adverts in the property sections of local and national newspapers. You maybe tempted to subscribe or become a member of one of the many "property schools or clubs"  that have be launched over the 15 years off the back of the sharp increases in property value – our advice to you would be to be cautious and aware that quite often if something looks too good to be true, it normally is. Why not phone us on (01249) 599019 and have an informal chat with a mortgage broker and advisor about what it is you would like to achieve.
As with buying any property, it's essential you familiarise yourself with the local market. Look at websites like the land registry or contact us where we could direct you as to how much properties have sold for. Unlike many "resources" available, the Land Registry's information is based on completed sales, so provides a more realistic figure. The data from web-sites such as the land registry tends to relate to sales from at least three months ago, so remember to factor in any change in the local market since then. Remember, just because there is a certain price being suggested on the property by estate agents or the property auctioneers it doesn't necessarily mean this is the true value – remember the real value of a property is how much someone is prepared to pay for it!
The positives and negatives of buying at a property auction
Although property auctions are seen as complicated by those unfamiliar with them, one of their greatest strengths is how transparent the process is. Firstly, you can see what other people are bidding for a property at auction so you don't have to rely on an estate agent whose main priority is getting the highest price for the seller. Also, once the hammer goes down the property is yours, so there's no chance of being gazumped – where a seller accepts a higher offer from another buyer despite you having agreed on the price.
Another benefit of buying property at auction is the speed at which the process moves. As you aren't involved in a chain of other buyers and sellers, it only takes up to four weeks to complete the contracts and the property is yours.
Although there are many positives, there may also be some negatives to buying at a property auction. One of the stumbling blocks for buyers without the right contacts is their concern at having to complete within 28 days of the property auction. For some, this may seem quite extreme, given their previous experiences in arranging the mortgage finance and working with solicitors and conveyancers. However, thanks to our knowledge, contacts and the all-important attitude of the people dealing with your needs, you can be confident that once your bid has won the auction, ACC Associates will be able to deliver on your property purchasing needs.
One of the negatives with auctions, especially if you're bidding on a popular property (known as a lot), is that it can be easy to get carried away. If this is likely, ask someone less emotionally attached than you to go with you to stop this from happening.
When you're bidding, it's important to keep your research in mind. As long as you know how much the property is really worth, not just what other people in the room are willing to pay for it, you are unlikely to go over your budget.
What you have to do at a property auction
"The advice I'd give to anyone attending an auction is to prepare and research before you go" says Paul Bagust, assistant director of RICS. "You need to understand the process, what to expect and what's expected of you – it's not just about turning up on the day and bidding."
As a potential property buyer, your first step is to obtain a copy of the auctioneer's catalogue, which contains a list of the lots being sold at auction on that day. The catalogue contains details on each property, such as a description, its location and the guide price. It also includes the basic information you need to know before bidding. Although it's tempting to scan through small print it's important to properly read it, especially if it's your first time at a property auction.
Once you've found some properties you're interested in, you need to obtain the legal pack from the auction house.
Finally, if you decide to bid on any auction property it's a good idea to keep in regular contact with the auctioneer to check whether there are any changes to the price or if there are any issues that might affect the sale of the property.
As mentioned above, we'd suggest you download the RICS guide to property auctions which will provide you with additional useful information.
Our top tips if you are thinking of buying property at an auction:
1) Visit a few property auctions first to give you an idea on the process first-hand
2) Research the area and the property you are thinking of bidding on to give you an idea of the real value of the lot
3) Ensure you are aware of the likely work (if any) that will be required on the property so you're aware of any problems before you buy it
4) Organise, as much as possible, your mortgage finance needs prior to buying a property to avoid any unnecessary stress
5) Stick to a budget and don't get carried away when bidding
Speak with a mortgage broker and advisor from ACC Associates on (01249) 599019 to know what your next step is to buying your next property at a property auction.