ACC Associates – mortgage brokers in Melksham – provide clients requiring a mortgage and insurance a complete service from beginning to end. We scour the mortgage market to ensure you get the right mortgage deal to suit your personal circumstances.  We handle the whole process for you. ACC Associates work for you not the lender – which means you can be confident you are getting the best advice.
Remortgages in Melksham
There are two main reasons for remortgaging:
To get a better mortgage deal with a new lender when your current deal expires
To borrow additional funds for an extension or other use 
The benefits of shopping around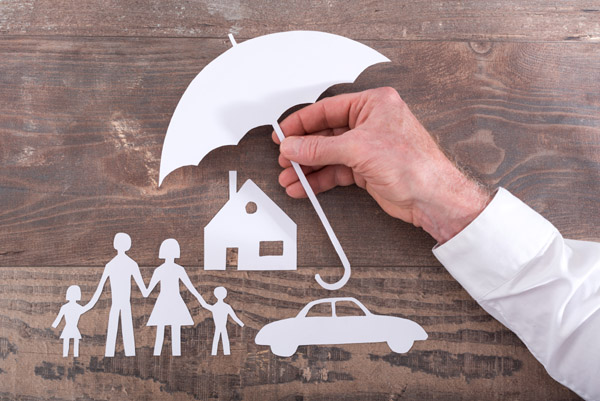 It is tempting to renew with your current lender because it might seem like the easiest option. However you could be missing out on a really competitive deal, so it's always worth seeing what else is available.
We'll do all the work for you, comparing what your existing lender can offer with other deals on the market.
We'll keep it really simple, streamline the whole process and offer straightforward advice on the benefits and risks of switching. 
We recommend that you get in touch with us around six months before your existing mortgage deal expires. That gives us plenty of time to find the best deal for you.
First Time Buyer Mortgages in Melksham
Buying your first home can be both exciting and nerve-racking. The nerve-racking part can be finding somewhere you can afford, saving enough for the deposit, and getting a mortgage product that's right for your financial circumstances.
ACC Mortgage Brokers in Melksham will help you by:
Talk you through the options
Recommend the right mortgages for your situation
Help you to gather the information you need for your application
Help you prepare your application
Submit your application to the mortgage lender
Liaise with the lender, solicitors and estate agents.
Self Employed Mortgages in Melksham
Many people enjoy freedom that being self employed can offer. However it can sometimes be difficult to secure a good mortgage deal. Banks and building societies can be wary of those without a conventional salary and apply strict lending criteria and affordability checks which leave many disappointed.
Arranging mortgages for contractors based upon their contract rate.

Using our specialist, in-depth knowledge of lenders to find the most suitable deal for you.

Helping you find a flexible mortgage provider if required, for example a lender who will accept just one year of accounts.

Approaching smaller banks, building societies and specialist loan providers that will look at applications on a case by case basis.

Saving you the time and stress of applying to lots of lenders who may be unsuitable.
Bad Credit Mortgages in Melksham
We are here to help clients who would struggle to place a mortgage with a High Street lender because they may have a history of late or missed payments, discharged from Bankruptcy or an IVA. 
In our experience many clients who have had financial problems have had them as a result of events beyond their control.  The good news is that there are still lenders out there who are willing to help, and we know who they are and work closely together with them to achieve the most competitive terms possible.
We spend a great deal of our time monitoring changes in the market place and lenders underwriting. There are a number of new lenders coming into the market some of whom specialise in bad credit mortgages.  This has brought more competition to the mortgage market. This is very good news for clients because lenders have had to change their criteria to be more flexible, and make their terms more attractive.
Right to Buy Mortgages in Melksham 
If you have been a tenant in a council property for more than 3 years, you may be eligible to buy your home at a discounted price under the government's right to buy scheme.
Right to buy mortgage lenders check that you can afford to keep up the monthly repayments before they accept you for a mortgage. If you decide that home ownership is the right choice for you, then we are here help, even if you have a history of bad credit.
We are experts in right to buy mortgages. We can help advise you on; your eligibility, the level of discount you could receive, how much you can afford to borrow and which mortgage product best suits your needs.
We will also complete all the necessary paperwork and liaise with your lender and solicitors throughout the process, to ensure everything runs smoothly from start to finish.
Offset/Flexible Mortgages in Melksham
An offset mortgage is completely flexible and allows the applicant to keep money – such as mortgage debt or a savings account – in separate accounts. These figures are then combined to calculated the monthly interest. In consequence, interest payments may be lowered and quite possibly, the length of your mortgage could be reduced.
Offset mortgages are increasing in popularity, making it even more important that you seek professional advice from us, so that we can compare various mortgages for you.
Buy to Let Mortgages in Melksham
At ACC – mortgage brokers in Melksham we are committed to securing the right mortgage option for you.
Essentially a buy to let mortgage is a mortgage option tailor-made for landlords. Buyers have the option to purchase a property with the sole intention of renting that property out to a tenant.
Acquiring a mortgage can be a stressful time, even more so when you will not be living in the property yourself.  We offer you the peace of mind that you need to successfully manage your property portfolio.
Commercial Mortgages and Bridging Finance in Melksham
ACC provide commercial and corporate finance to small and medium-sized businesses throughout the UK.
Our Team will search the commercial finance market to ensure that we provide you with the most competitive commercial finance deal tailored to fit your needs and circumstances. We are not tied to any product provider, meaning we can focus on your needs and find the right commercial mortgage lenders that will meet your requirements and maximise your potential for success.
ACC Associates are Mortgage Brokers in Melksham and the surrounding area. Contact us here.
ACC Associates are related by the Financial Conduct Authority.